Best Cafe's and Coffee Shops in Stirling
Looking for the ultimate coffee and cupcake location to relax and unwind in Stirling? Partial to a full Scottish or a simple cup of camomile tea?? Whatever your preference, Stirling's abundance of independent coffee shops and cafes mean you're bound to find exactly what you're looking for here.
Refresh
Based in Willow Court on campus, Refresh Bar and Bistro is open daily and has a fantastic range of breakfast and lunch choices. With its delicious range of pizzas, gourmet burgers, burritos and pastas there truly is something to tantalise any tastebuds here. Let's not forget the classics – nachos, chicken wings and dirty fries – perfect for fuelling up before a long walk in our stunning 330 acre grounds.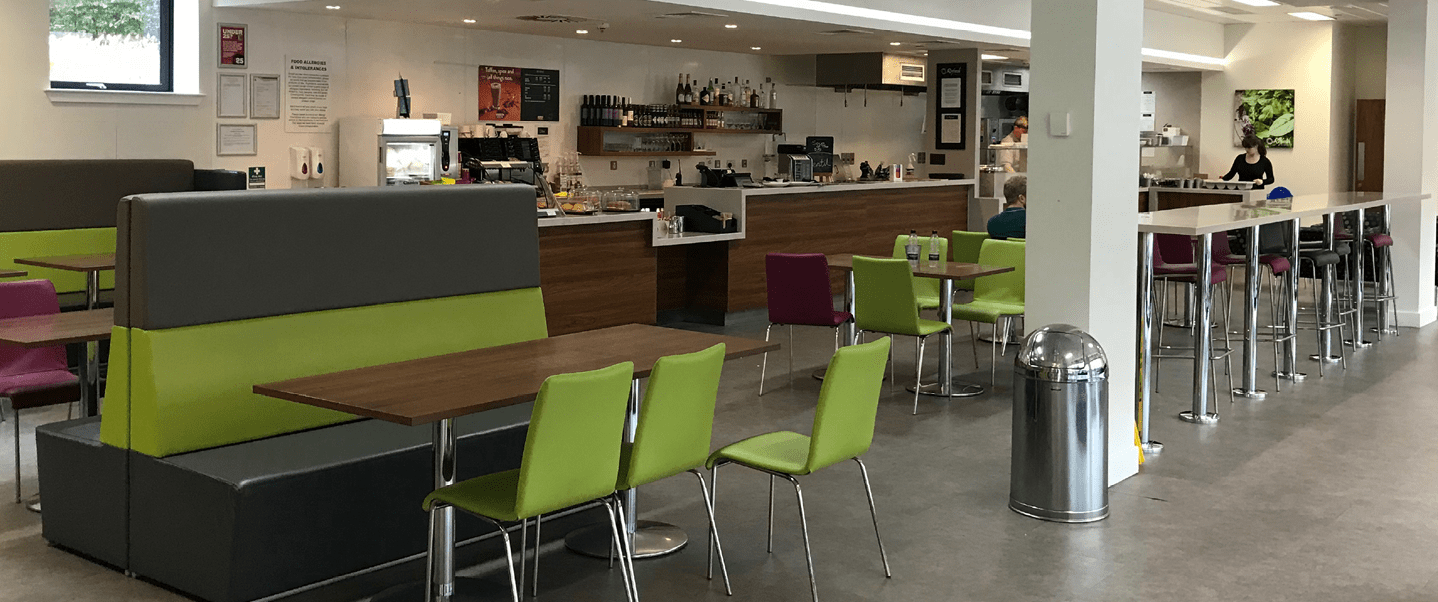 Fletcher's
Fletcher's is the perfect spot to take the whole family or a loved one to for breakfast or brunch. This family-owned business offers everything you could possibly want for breakfast, with a new menu chock full of delicious dishes to try. If you want to grab breakfast, you'll need to arrive before 11:45am and bunch choices are served until 6pm. It's worth mentioning that bookings for this popular brunch spot are required, so make sure to click here to secure your table.
Toast
Toast is located in Forthside and is a real crowd pleaser, with a great mix of traditional dishes but with a twist. This popular café is open daily and offers everything from scrambled eggs to granola. We definitely recommend trying anything with smoked salmon!
Nourish
Located in the fantastic surroundings of the Sports Centre on campus here at Stirling Court Hotel, Nourish is a new and exciting café experience perfect for breakfast, brunch, lunch and even early evening meals! Fuel up before a busy day of exploring the local woodlands or enjoy an indulgent afternoon treat. Nourish has a wide-range of grab and go items as well as a made to order salad, wrap and sandwich deli bar. We can't forget to mention the delicious barista coffee available either!
The Ugly Mug
This is a great wee spot if you're vegan or vegetarian. Beloved by the local community, this small coffee shop is a busy spot where you'll spot many locals popping in for a coffee and a chat with the owners. The bagels and the pancakes are a must-try!
HBW Coffee
Another veggie and vegan foodie heaven, this bistro serves seriously delicious plant-based goodness including breakfast bowls, French toasts, sourdough, extra fluffy pancakes and more! Open from 9am-5pm on weekdays and 10am-4pm on weekends, you'll be able to enjoy this delicious menu all day long.
It's Scran Time!
A new addition to the campus culinary scene, Scran is a fantastic choice for breakfast, lunch and dinner. The freshly made pizzas baked in our Italian stone oven are an absolute treat! As well as offering light bites and tasty snacks, Scran also features V-Go!, a one-stop shop for all your vegan food needs with sandwiches, made to order wraps and build your own salad boxes.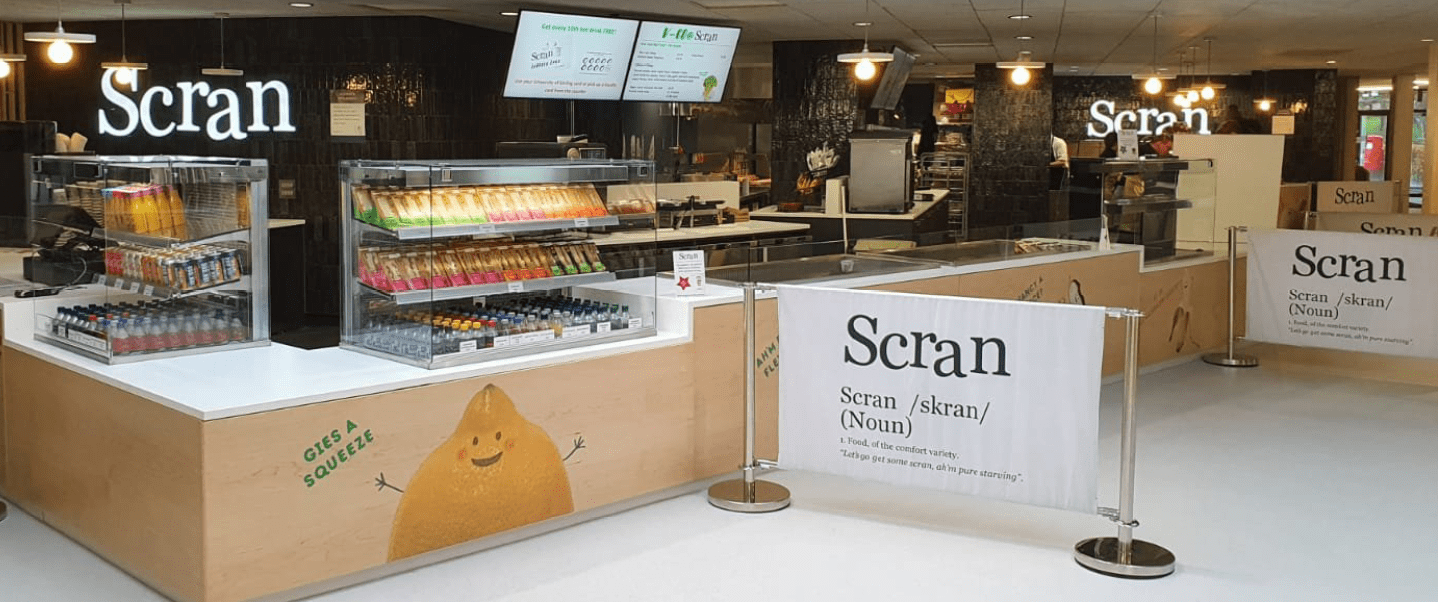 The Book Nook
A relative newcomer to the Stirling café and coffee shop family, this coffee shop's menu includes a great assortment of fresh home-bakes and bagels. Open daily from 8am, this is a great way to kickstart your day!
TJ's Restaurant
Looking for a more traditional Scottish or American-style breakfast? Then you've come to the right place! Eggs, hash browns, sausages and bacon are all staples on the menu here and the buttermilk pancakes always hit the spot!
Caffe Pompei
If you follow us on Instagram, you'll likely have already seen some of the delicacies available at Caffe Pompei. This Italian coffee shop serves fresh Italian doughnuts, cannoli, croissants and other delicious sweet treats. Served with Lavazza coffee, this is a great spot for a midday snack.