Top 10 Things to Do in Stirling
Stirling's rich history can be seen everywhere you look. Once one of the principal royal strongholds, Stirling offers a plethora of exciting things to see and do. Whether you're travelling with the whole family, with a partner or planning a solo staycation, Stirling offers something for everyone.
If you're currently planning your getaway, make sure to take a look at our list of the top 10 things to do in Stirling. This list of great activities will make your visit even more enjoyable!

Stirling Castle
Sitting atop an extinct volcano, Stirling Castle is a stunning example of Renaissance architecture, dating all the way back to the Middle Ages.
A visit to Stirling is not complete without seeing this landmark up close and viewing the famous battlefields of Stirling Bridge from over the high stone walls.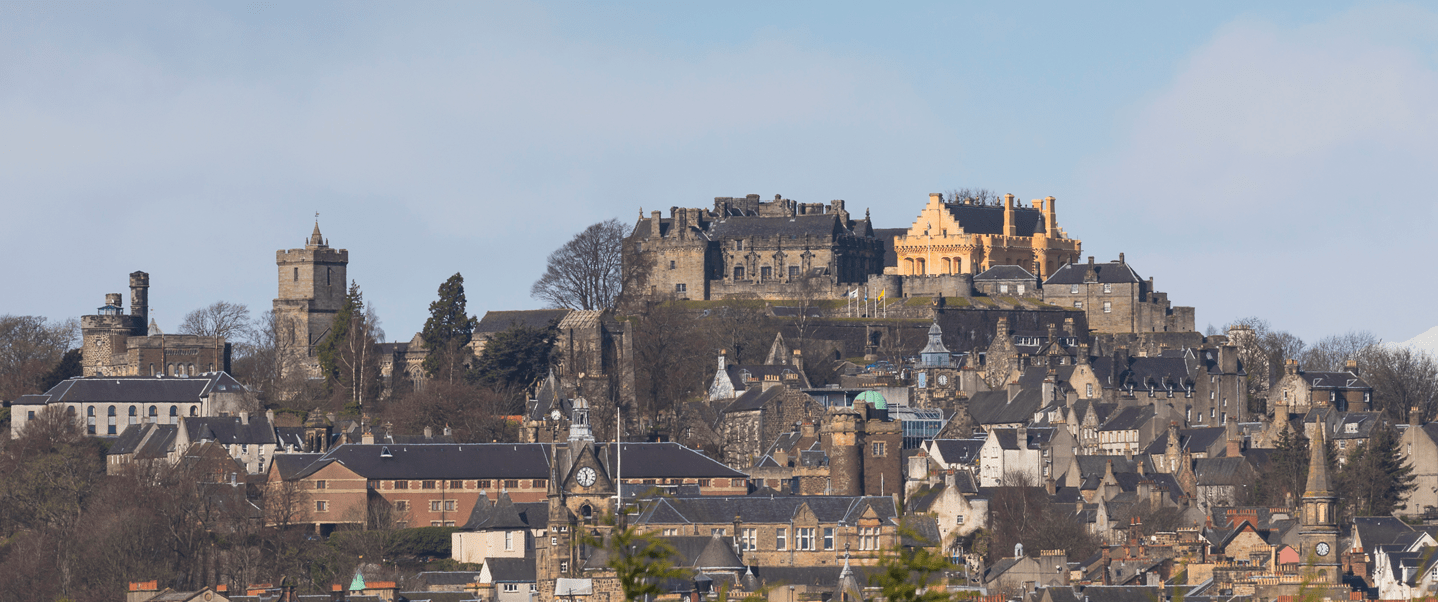 The National Wallace Monument
Another of Stirling's treasures, the Wallace Monument overlooks the city. Builton an ancient fort destroyed by fire, this grand stone tower stands proud atop a hilltop and commemorates one of Scotland's most beloved heroes - William Wallace. The thrilling story of this 13th-century hero truly comes to life at this landmark, making it another absolute must see on the things to do in Stirling list.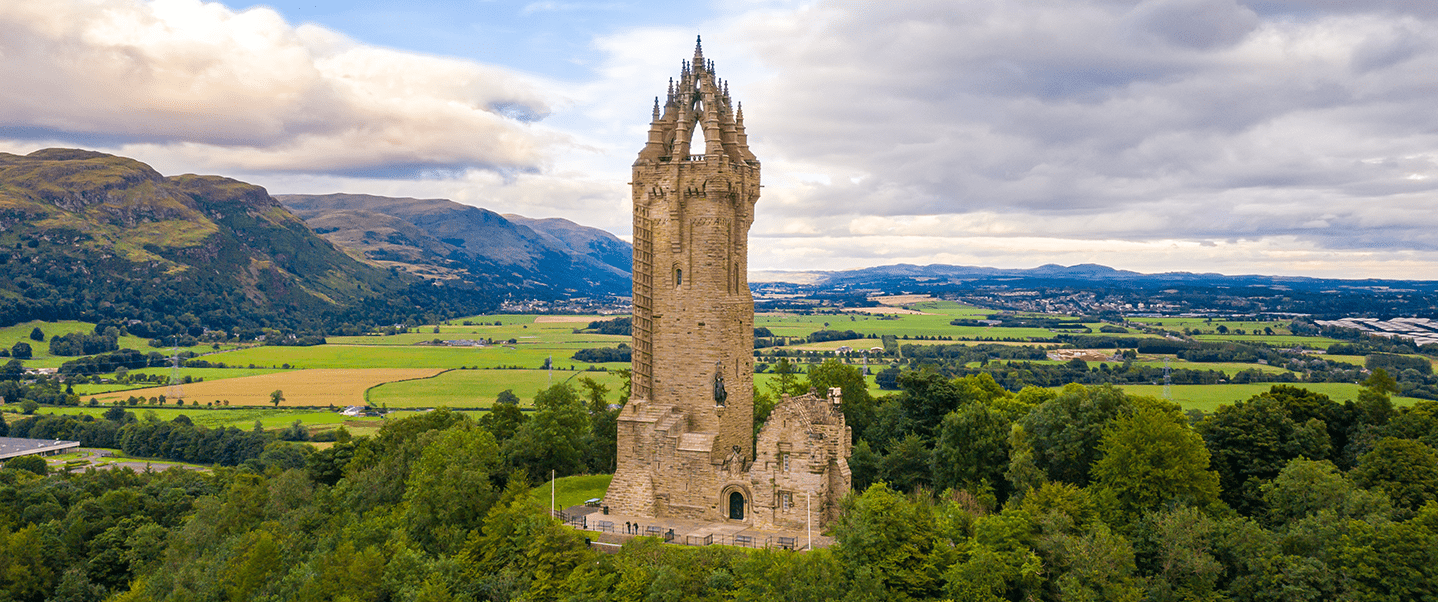 Bannockburn Experience
Take the car or hop on the bus to the new and thrilling Bannockburn Experience. Thanks to cutting-edge technology, you'll be able to experience the famous 14th century battle for yourself, where you'll be led through the battle by your very own 'battlemaster'. You'll also be given the opportunity to lead your very own division of medieval soldiers in an immersive 3D simulation. Definitely a great choice for the whole family!

Stirling's Old Town Jail
During the summer months, Stirling unlocks one of its key attractions: the Old Town Jail. Prepare to gasp and gape at the shocking stories and horrible history of crime and punishment in Stirling's Royal Burgh. Get ready to hear about executioner Jock 'The Happy Hangman' Rankin and other famous martyrs and murderers. The immersive performance tours help to make your time inside the jail even more vivid.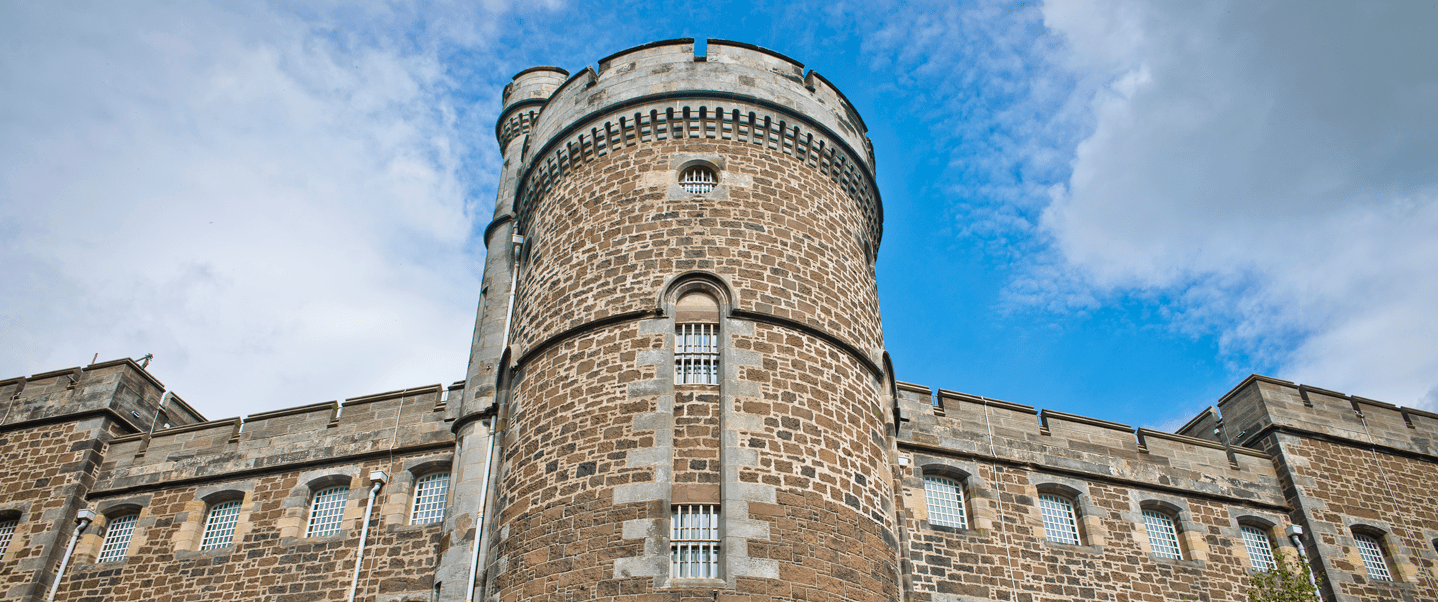 Blair Drummond Safari Park
Blair Drummond Safari Park has been providing a brilliant family-friendly day out in Stirling for over 50 years. This popular animal attraction is located just outside of Stirling and is home to hundreds of exotic animals, including penguins, giraffes, lions and elephants. Get up close and personal with the park's pride of lions or enjoy a boat ride to Chimp Island.

The Engine Shed
A must visit for families, the Engine Shed helps to bring Scotland's rich heritage to life through a series of exciting interactive exhibits. The family-friendly exhibition space provides an in-depth look at building conservation and there are also a number of creative workshops available for all ages.

Stirling Smith Art Gallery & Museum
Looking for a relaxing day out? Then the Stirling Smith Art Gallery & Museum is the perfect activity. Surrounded by portraits of William Wallace, Bonnie Prince Charlie and other famous figures, the art gallery is also home to astonishing artefacts including the oldest curling stone and the oldest football in the world!

The Church of the Holy Rude
Close to Stirling Castle and another jewel in the city's illustrious crown is The Church of the Holy Rude. Founded in the 12th century, this is the second oldest building in Stirling and was the setting for the coronation of James VI in 1567. Prepare to tread in the footsteps of history-makers here!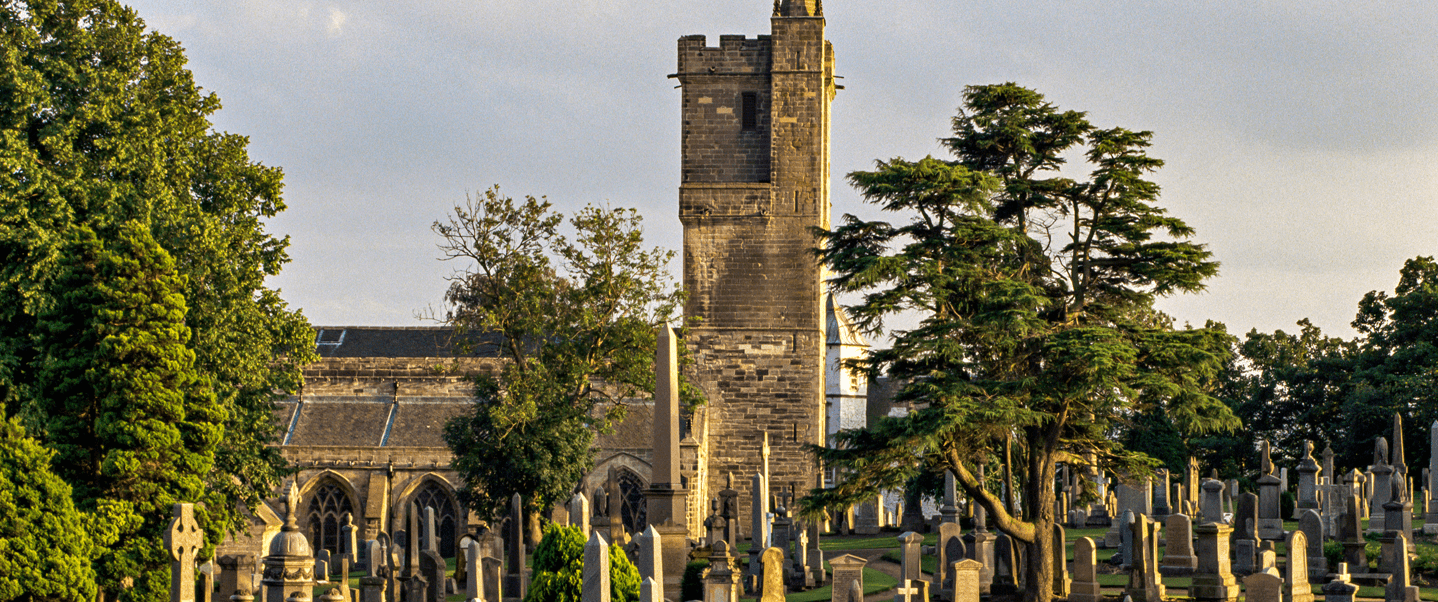 King's Park
Often overlooked by first-time visitors to Stirling, King's Park was once the royal hunting ground. Visible from Stirling Castle's esplanade it is now home to tennis courts, a skate park and BMX track, as well as a brilliant outdoor play area.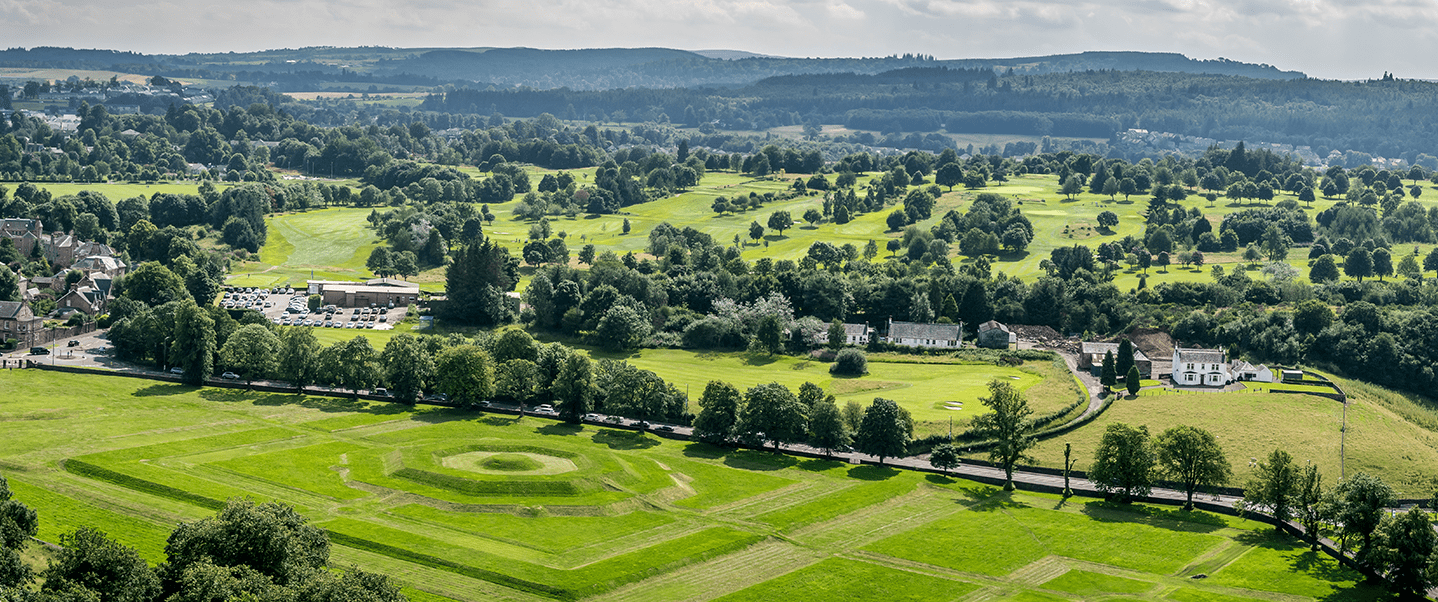 Aberfoyle's Go Country
Make a splash this Summer at Loch Ard's Go Country. If you're looking for an activity-filled adventure day out, you're in luck! Located east of Stirling, get ready to enjoy a whole host of thrilling water-based activities including canoeing, cliff jumping and an inflatable water park. If dry land activities are more your thing, you can also take part in climbing, mountain biking, orienteering and abseiling.
If you are planning to visit the attractions mentioned in our list, please check individual attractions for opening dates and times. Some places are still closed to the public and may require you to book in advance.