Things to do in Stirling
Looking for some inspiration for your Stirling staycation? Well, you've come to the right place! A wee city with a big history, Stirling is bursting with unique and exciting experiences that are sure to delight any visitor. Get ready to explore historic sights, taste delicious fresh local produce, venture up the infamous Wallace Monument or even try your hand at a round of golf. One thing's for sure, there's a real mix of great things to see and do in Stirling.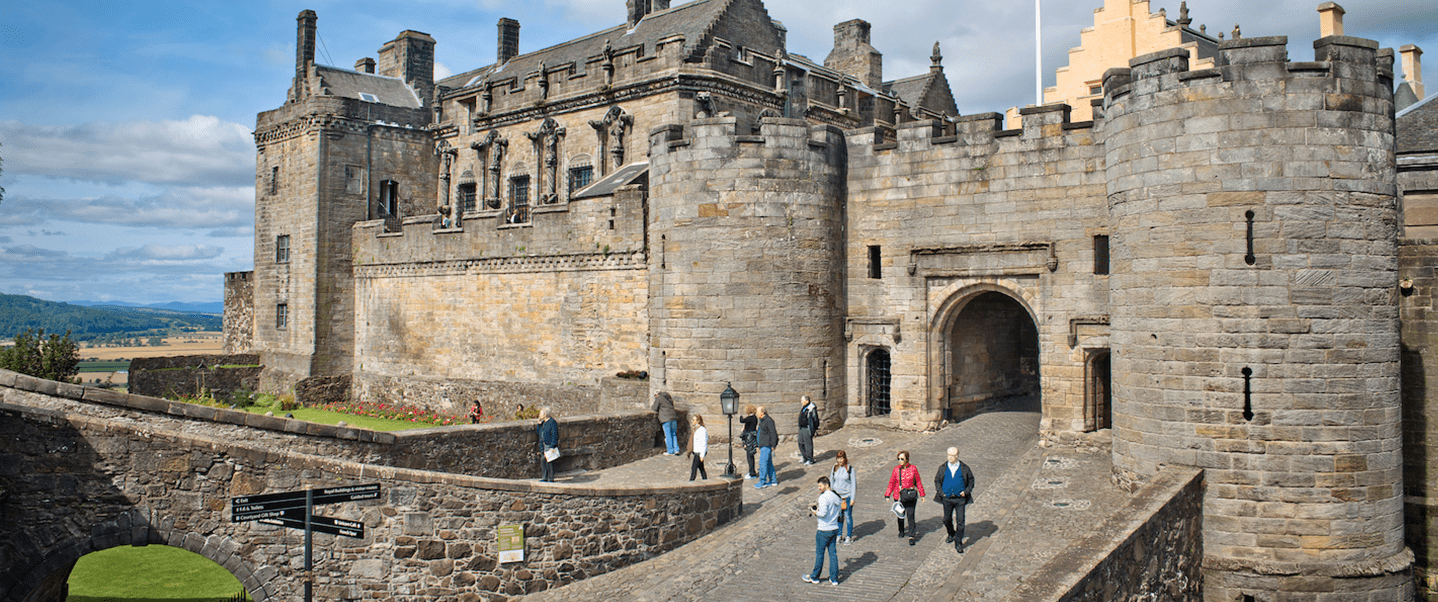 What's in Stirling for Families?
Get ready to relive some of Scotland's most pivotal moments in history as you explore some of the best things to do with kids in Stirling. Stirling's impressive castle sits at the heart of this ancient town. Stirling Castle definitely takes the crown for one of the grandest castles in Scotland and children will love exploring its grounds, which includes the great hall, Royal Palace and more. Costumed characters will entertain young ones, and children can also dress up themselves in the Palace Vaults. Once you've rallied the troops for egg and soldiers (the breakfast of champions), set off to battle at the new Bannockburn Experience or get up close and personal with rhinos, elephants and lions at the Blair Drummond Safari Park. Just a short drive from Stirling, Blair Drummond is one of Scotland's most exciting family-friendly visitor attractions and the perfect place for a family day out.
Best Attractions to visit for History-Seekers
If you're a history aficionado, you'll be happy to hear this pocket of Scotland is steeped in the past, featuring a plethora of delightful attractions and historic heroes and legends for you to encounter. Home to some of Scotland's most epic battles and courageous figures, no visit to this ancient town is complete without a tour of Stirling Castle with its Royal Palace, Chapel Royal and the Regimental Museum (which will likely prove a hit with any younger visitors)! Venture up Stirling town's cobbled main street and you'll be rewarded with spectacular views over the Stirlingshire countryside.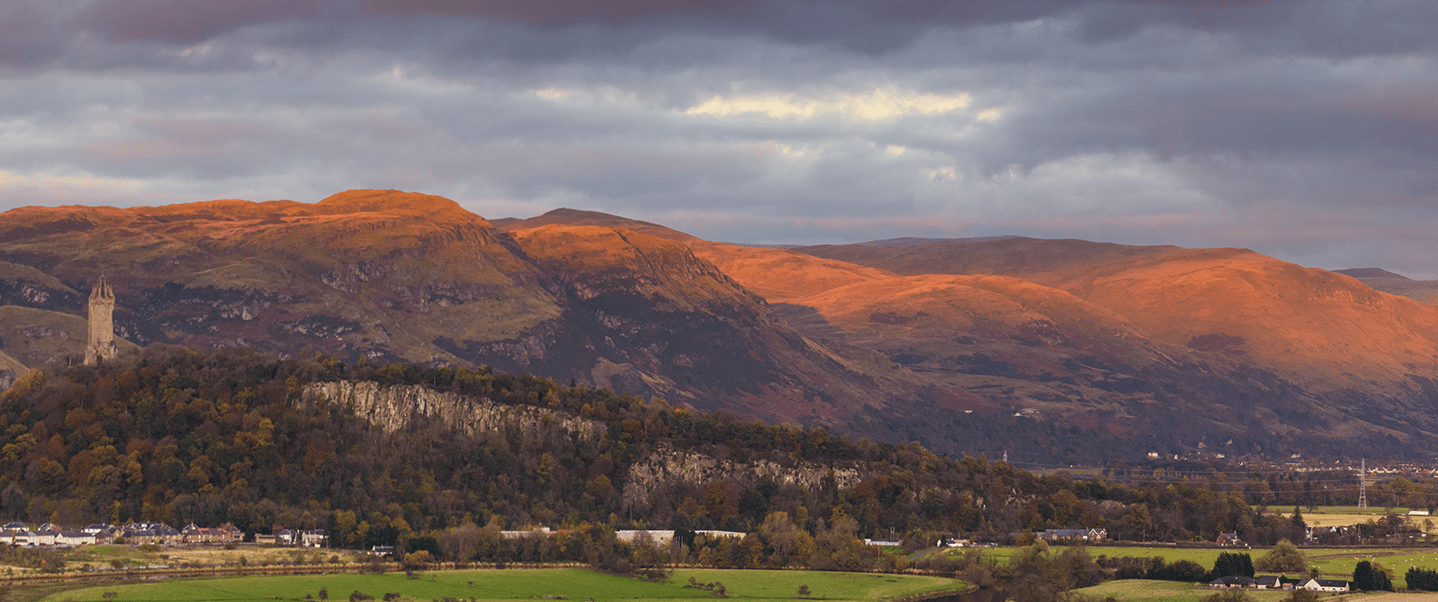 Looking to Escape into Nature?
Is Scotland's picture perfect scenery calling your name? With its sweeping coastlines, thick forests and gentle rolling hills, Stirling is a dream location for your country getaway. Good news, if you're an avid hiking and walking fan, you're in luck. Fondly referred to as the gateway to the Highlands, Stirling's ideal location means you're never far from hills, glens and lochs. Swap your garden for the great outdoors and enjoy a nature walk or hike. It's free, suitable for the whole family and also provides guaranteed social distancing. Click here for more info on the activities you'll be able to enjoy on your Stirling getaway.
Discover the Beautiful and Historic Town of Bridge of Allan
You'll find the picturesque town of Bridge of Allan nestled in the wooded countryside below the beautiful Ochil Hills. The grounds of the town's beautiful and historic Airthrey Estate play host to our hotel and the University of Stirling grounds.
Originally developed as a spa resort back in the 19th century, Bridge of Allan quickly became a top spa destination and was regularly visited by the likes of Charles Dickens and Robert Louis Stevenson. After a visit to the famous Wallace Monument, we definitely recommend spending an afternoon wandering through the streets of Bridge of Allan. Many of its original buildings and stunning Victorian villas have been perfectly preserved and the town is full of grand houses and quaint independent shops and boutiques. It also has some fantastic restaurants and lovely cafés including the Allanwater Café, which is favourite fish and chip spot amongst locals.
Must-Visit Restaurants for Foodie Fans
Brimming with local history and culture, Stirling also boasts a thriving culinary scene, with an abundance of local restaurants to visit. Whether you're looking to celebrate those missed moments, enjoy an extra-special treat or simply heading out for a light bite, Stirling has it all.
Looking for a full list of our foodie-based recommendations? Click here for the best places to eat in Stirling.