Food & Drink
Our team of highly skilled chefs provide a fantastic choice of food and drink options to suit the needs of delegates and groups attending events, meetings or conferences at the Stirling Court Hotel. Whether it's a private dinner, a no-fuss meal at one of our on-campus catering facilities or a major banquet, you can be rest assured our dedicated catering team will create a truly memorable dining experience.
Our food is prepared fresh on the premises and we work with Scottish or locally produced ingredients where possible. At Stirling Court Hotel, our chef team offer breakfast, lunch and dinner.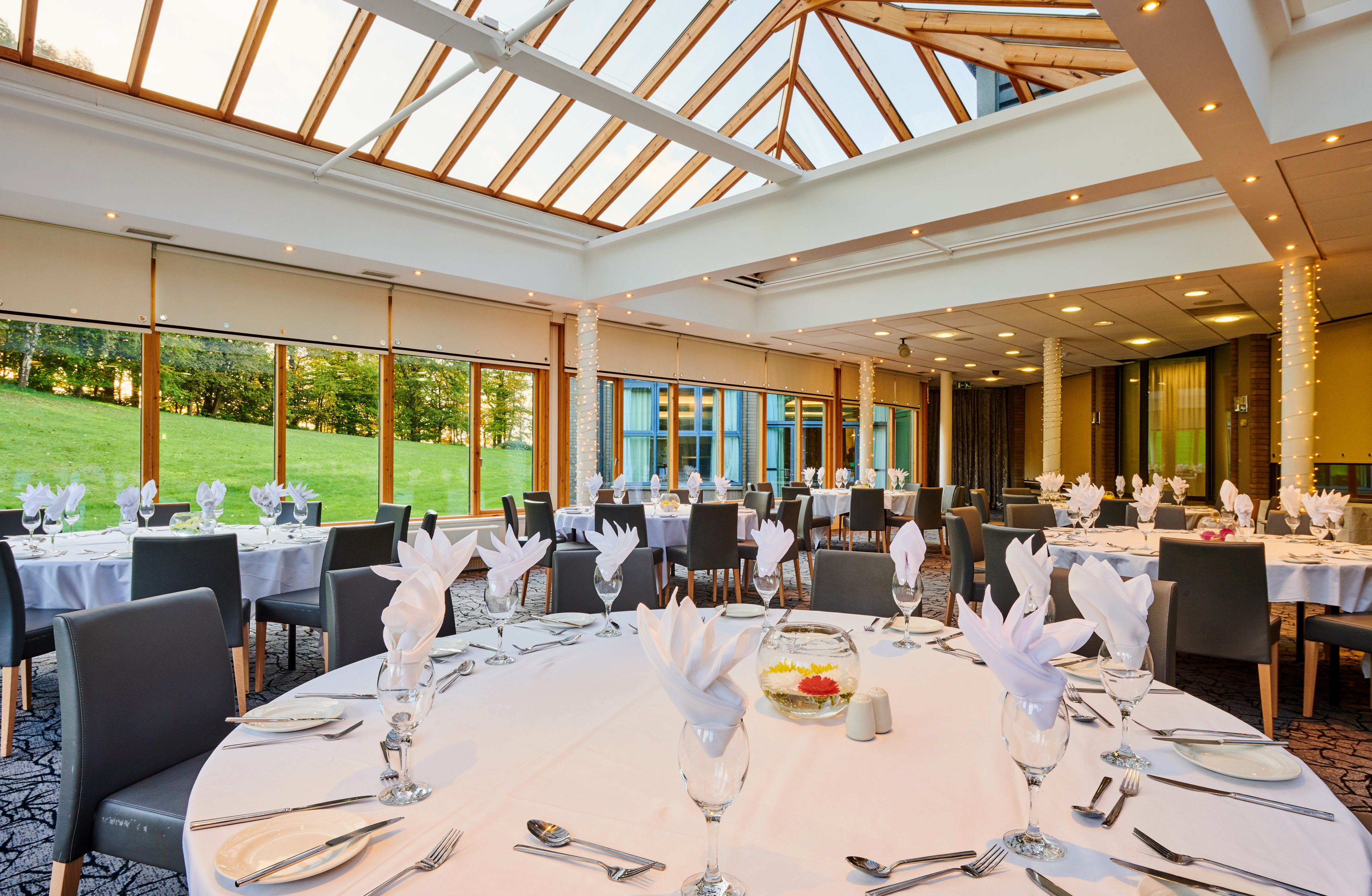 Catering for your conference or meeting
Our team of experienced chefs are highly adept at creating nutritious and delicious food and refreshments appropriate for your event. Together with our dedicated team of event planners, you can develop a catering plan to meeting your objectives. Delivering high-quality food is always a priority at The Stirling Court Hotel, however we are also aware of other concerns you may have, such as:
The time available for refreshment breaks throughout the day, where speed of service is essential;
Providing an opportunity for delegates to network over lunch or coffee;
Catering for an international palate, alongside allergies or food intolerances;
Providing opportunities for delegates to explore our campus and enjoy our excellent facilities;
Providing a change of scenery in a natural and calming environment for your delegates, who may have been sitting for long periods of time
Most of our conference organisers choose our delicious hot and cold two-course buffet, which offers a much-needed break from meeting rooms and provides your delegates with an opportunity to network whilst enjoying delicious, wholesome food.
Gala Dinners and Receptions
With an impressive venue and backdrop highlighting Stirling's place as Scotland's heritage capital, there is no better location for your corporate fundraisers, celebrations and gala dinners than the Stirling Court Hotel. Out hotel can accommodate sit down dinners from 1 to 270 people and hot and cold finger buffets for up to 200 people.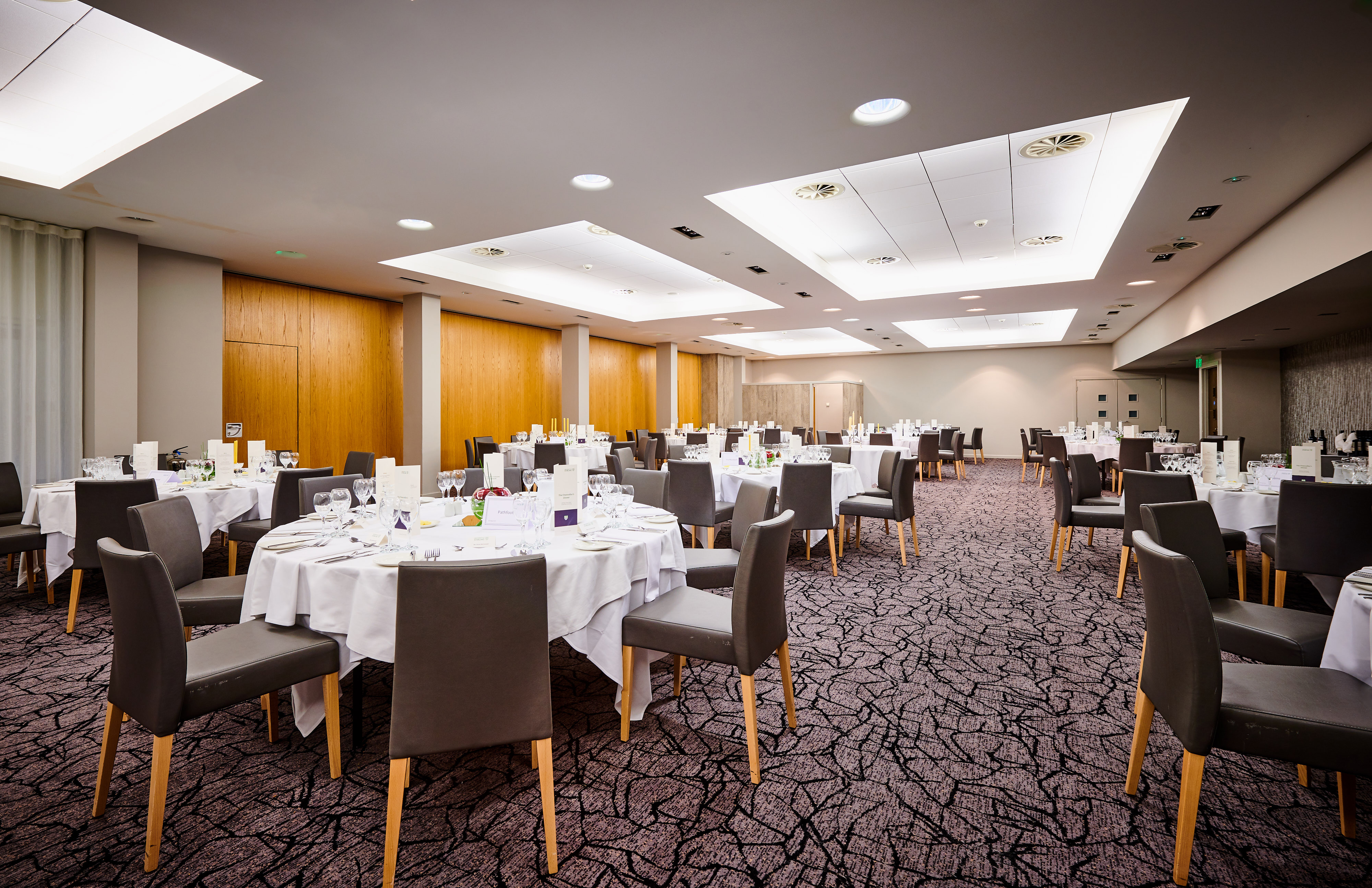 Our expert team of chefs are dedicated to sourcing the very of Scotland's larder and feature quality local produce on every menu. Our team pride themselves on creating new and exciting menus that will impress even the most discerning of palates. Download our sample menus here:
Click here to get in touch via our contact form get in touch via phone or email.