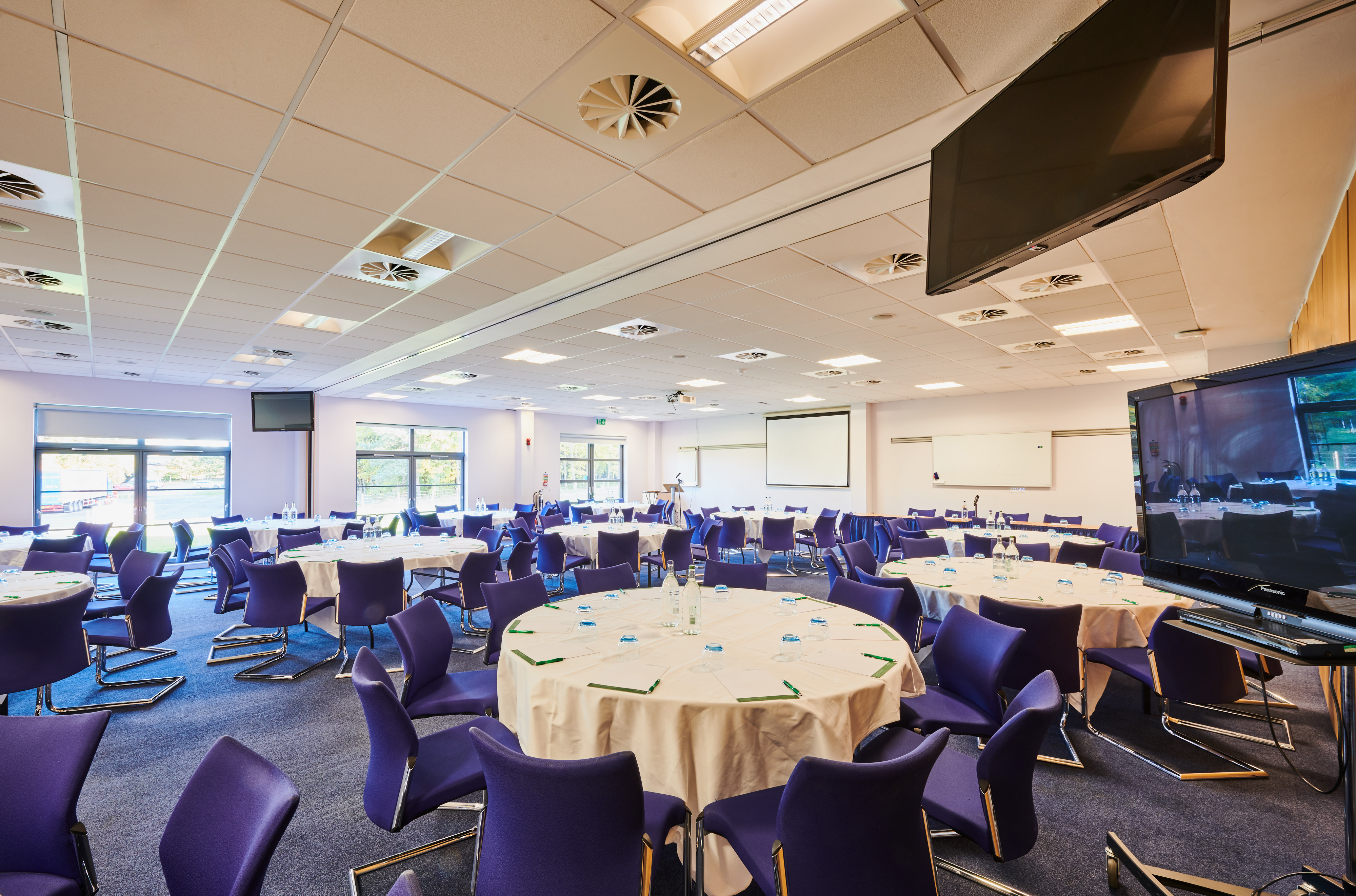 Hosting an event with us
When it comes to meeting and conference facilities in the heart of Scotland you can be confident in the Stirling Court Hotel and its dedicated events team. Reassuringly consistent, our dedicated, expert team will work closely with you every step of the way from initial enquiry through to a seamless and stress-free delivery.
Why Choose Stirling Court Hotel
The Stirling Court Hotel is a world class conference venue set within 330 acres of stunning grounds. As a centre for excellence, we combine wonderful service with the facilities and first class experience required for stress-free and successful conferences, meetings and events.
Our main priority is providing a dedicated venue where people can meet, confer and collaborate. Ideal for large scale conferences, as well as research meetings and corporate training sessions, our state of the art facilities ensure exceptional meeting experiences.
Hybrid AV Facilities
Our hybrid AV facilities provide online meeting options offering flexibility depending on the type and size of event, providing choices for on-site and remote attendees. Whether you'd like to connect with a few colleagues over Microsoft Teams, or live stream your conference to a virtual audience.
Discover our campus
Set within 330 acres of stunning grounds, you will find a venue that exceeds expectation on all levels with Stirling Court Hotel. Our hotel boasts the striking backdrop of the Ochil Hills and the majestic Wallace Monument. Closer still, at the heart of our idyllic campus sits Airthrey Loch, overlooked by its 18th century namesake, Airthrey Castle, creating a natural, calming environment for your colleagues and delegates to enjoy.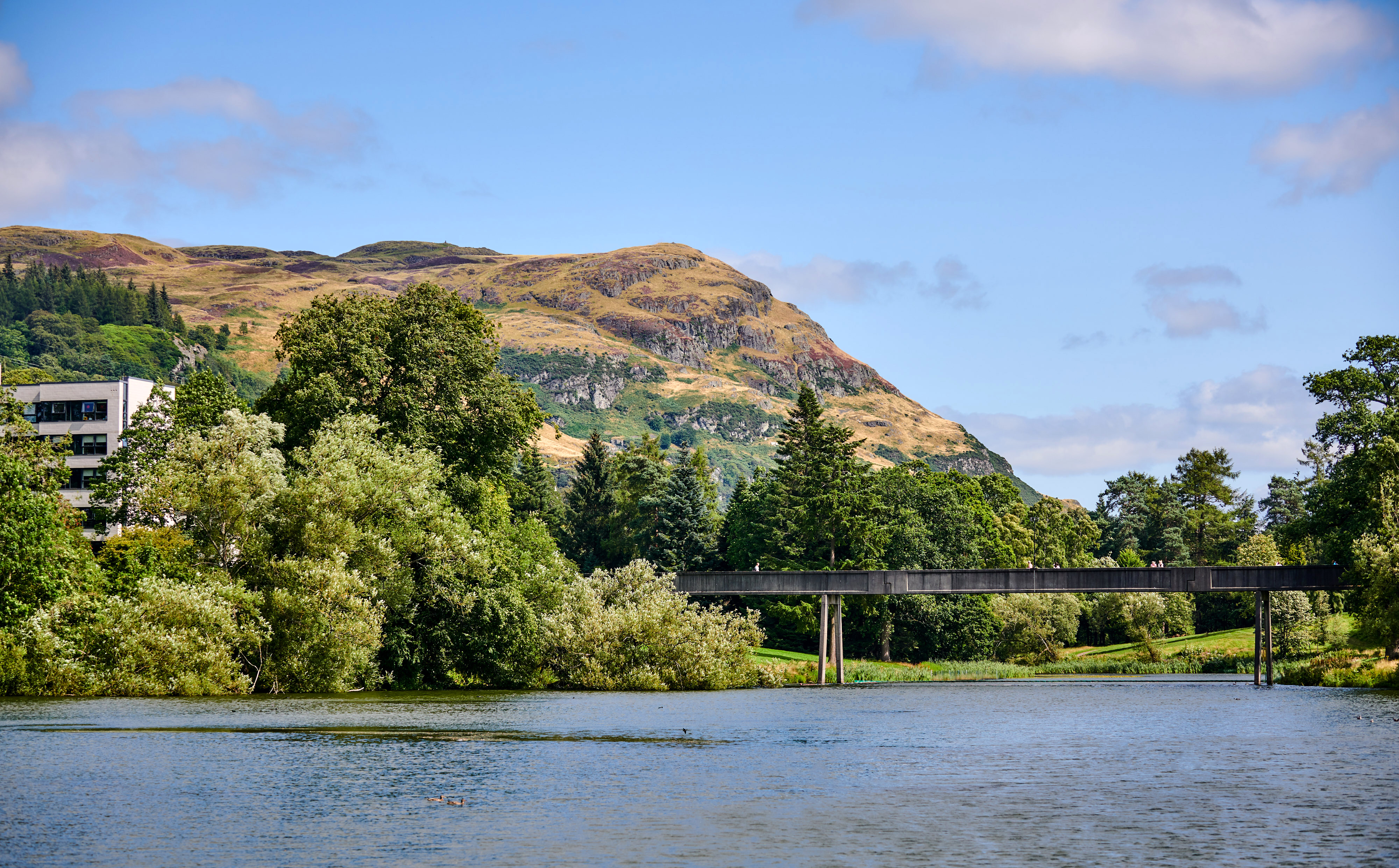 Did you know that any surplus income generated from our clients' meetings is then reinvested back into the University to ensure an outstanding experience for both current and future generations of students?
Planning for Success
Our dedicated and experienced team are on hand to help every step of the way. At an early stage you will meet one of our experienced conference and event planners, who will take you through all aspects of planning your event. We take the time to understand your event or meeting objectives and ensure you choose the right space for your event.
At the Stirling Court Hotel, we adopt a collaborative approach to delivering your event and will work closely with you to create a bespoke conference that meets your objectives and budget.
Click here to get in touch via our contact form get in touch via phone or email.
Staying safe during COVID
The safety of our guests remains our number one priority. Our conference rooms have been configured to ensure a safe and professional setting for your event or meeting. Each of our venues also offers video conference capabilities to support virtual meetings.
We have adopted a number of positive changes to take into account enhanced hygiene measures and physical distancing whilst we continue to deliver a high quality service. You can read more about how we're keeping our delegates safe here.