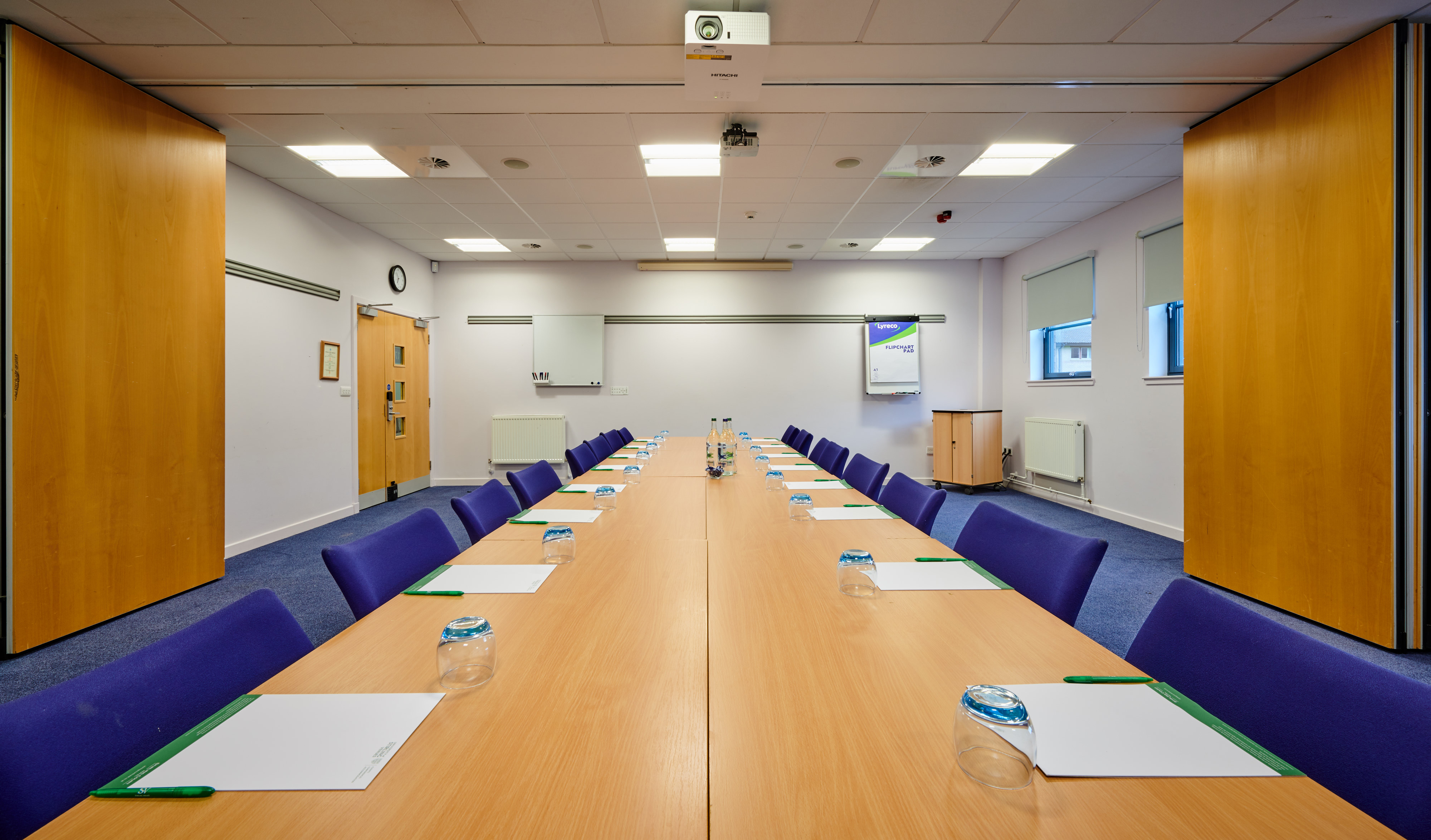 Our Rooms & Spaces
Whether it's a one-off booking for a board meeting, interview or small team get-together, or a larger, full-day corporate meeting requiring multi-room facilities, catering and accommodation, our knowledgeable team can provide advice and assistance from initial enquiry to delivery.
What's included in our conference spaces?
Are you looking for a Scottish conference venue? Situated in the heart of Scotland, just 10 minutes from Stirling's city centre, the Stirling Court Hotel offers an unparalleled range of dedicated facilities.
With 29 spaces in a variety of sizes, we have a venue to suit every meeting style – from 6 to 300 people. Our venues are particularly suitable for clients looking for a venue with all amenities located on-site, with plenty of natural, calming spaces for delegates to enjoy.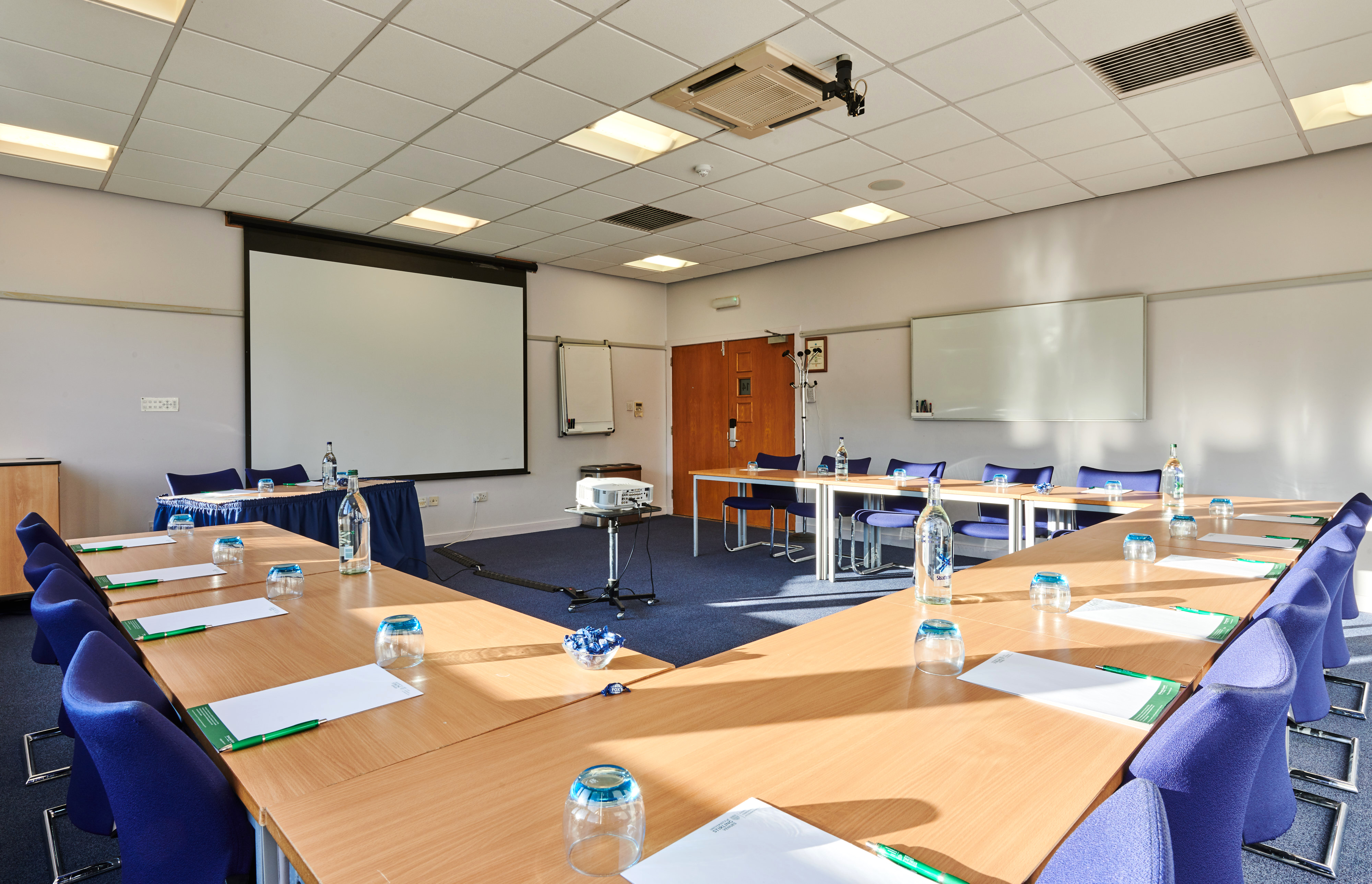 A centre for excellence in conference management, each of our spaces offer a range of essential services as standard for your event, conference, or meeting including:
Standard facilities provided
Flipchart, pens and notepads
Audio visual essentials to ensure any presentation goes off without a hitch
Free WiFi internet
Free on-site parking spaces for delegates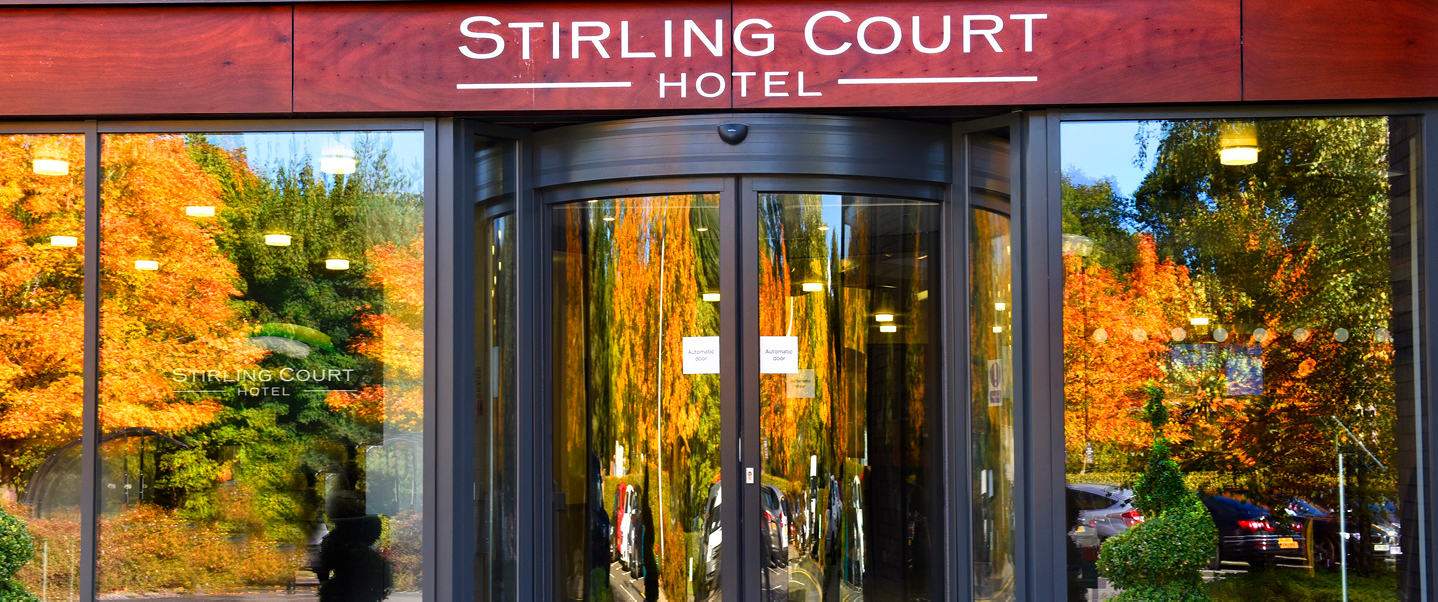 Room Options
Situated within the beautiful grounds of the University of Stirling, our meeting spaces are in the Iris Murdoch building, The Pathfoot Building, the Stirling Court Hotel and Cottrell. Our expert events team will be able to advise on the ideal location and range of rooms to best suit your budget and requirements.
Choose from a selection of standard meeting room packages with easy-to-understand pricing options, or contact our team to arrange a bespoke approach with a fully itemised and budgeted quote.
To view our current socially distanced capacities, click here.
Planning a Team Building Experience
Not only do we offer access to meeting space, training rooms and 330 acres of outdoor space, we also provide access to Scotland's University for Sporting Excellence.
Indoor training rooms and spaces can be transformed to provide training events and motivational lectures, with plenty of break out spaces to keep the conversation going. Outdoors, you'll find wide open spaces as well as a more flexible approach to hosting bigger activities and events.
Our colleagues at Scotland's University for Sporting Excellence are also on hand to provide sporting activities and fun to make your team building day a truly memorable experience.
Flexible indoor, outdoor and sporting spaces to host up to 2000 delegates
Home to the Macrobert Arts Centre and cinema
Home to Scotland's University for Sporting Excellence and access to its award-winning facilities
Options for both catering and accommodation available
Our Events Team
Our dedicated event planning team can work with you to determine the optimum layout to meet the key objectives of your meeting, conference or event.