Why People Choose to Holiday in Scotland
There's no Photoshop required when it comes to showcasing snapshots of Scotland's scenic delights.
Take the road less travelled this summer and explore the wilderness of the Highlands with a staycation right on your doorstep. From remote isles and coastal villages to rolling hills and icy mountain peaks, Stirling is ideally placed as a gateway to the Highlands.
Explore Scotland's rugged highlands on your summer break
Occupying more than one third of the country, the Highlands of Scotland offer a truly supernatural showcase of scenery. Set off from your Stirling base and you'll be greeted by gorgeous glens, mirror-like lochs and epic mountains. Named by Lonely Planet as one of the top regions in the world to visit, the Highlands has been featured in a number of your favourite Hollywood blockbusters. From James Bond to Harry Potter and everyone's favourite Loch Ness Monster.
We definitely recommend a visit to Loch Ness and Urquhart Castle. No Scottish highlands day trip would be complete without a visit to the home of Nessie. While we can't guarantee a sighting of the friendly monster, there are plenty of other heritage attractions to visit, with castles straight out of Game of Thrones. While famous picks like Eilean Donan look like something from a fairytale, Kelburn Castle definitely deserves a spot in the limelight for its graffiti covered exterior.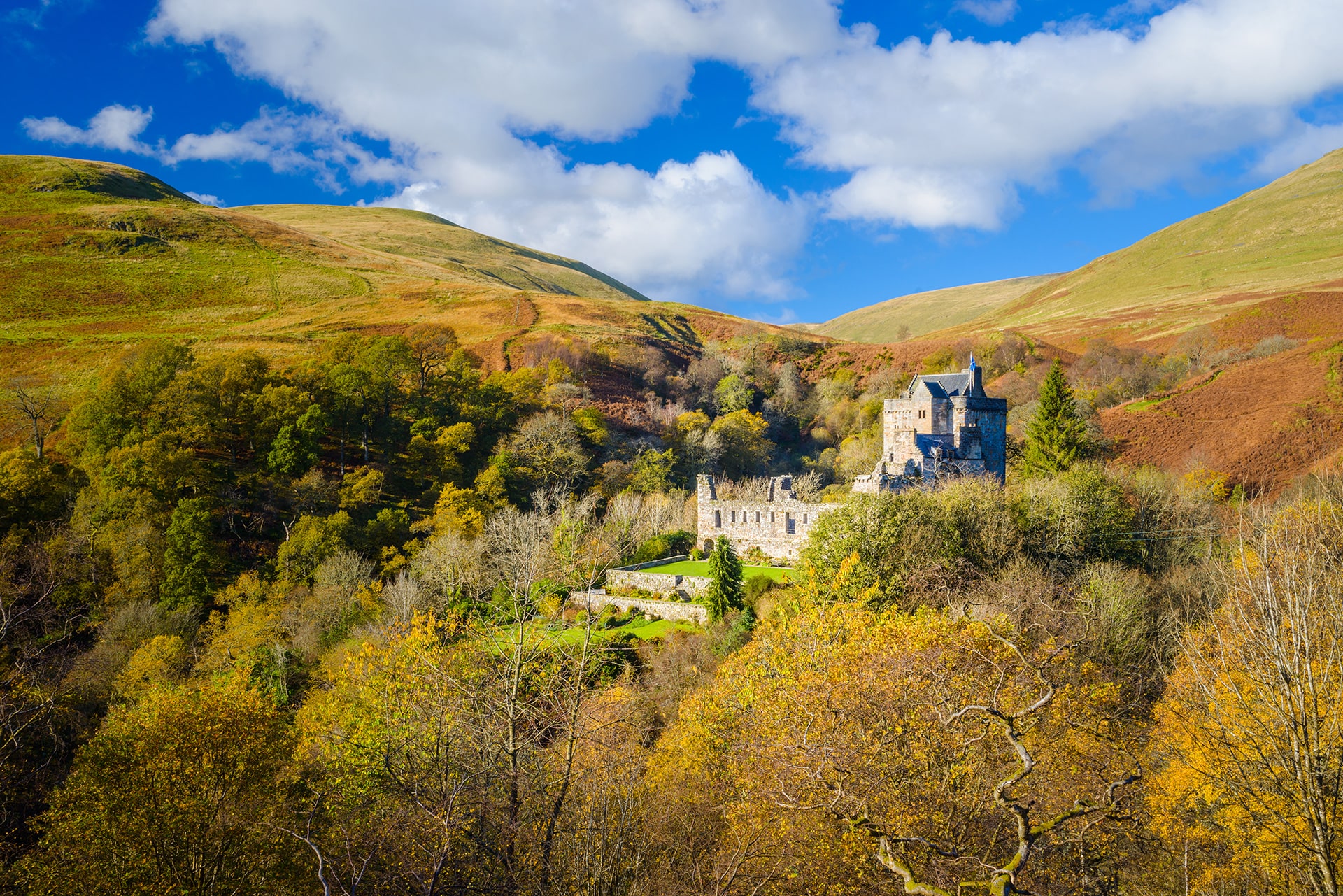 Top things to do on your summer holiday
Scotland offers a veritable feast of sights to explore for history and culture seekers. Here are some of the best things to do on a day trip from Stirling:
Explore country houses and medieval castles
Opt for an outdoor adventure and bike or hike through pristine forests and glens
Admire view of Scotland's unspoilt countryside
Spy local wildlife like red deer or red squirrels
Sample the very best of Scotch whisky on a guided distillery tour
If you're feeling particularly adventurous, why not complete the North Coast 500 and drive to the some of the most remote corners of the UK. We're sure you'll agree that exploring Scotland's beaches is therapy at its finest!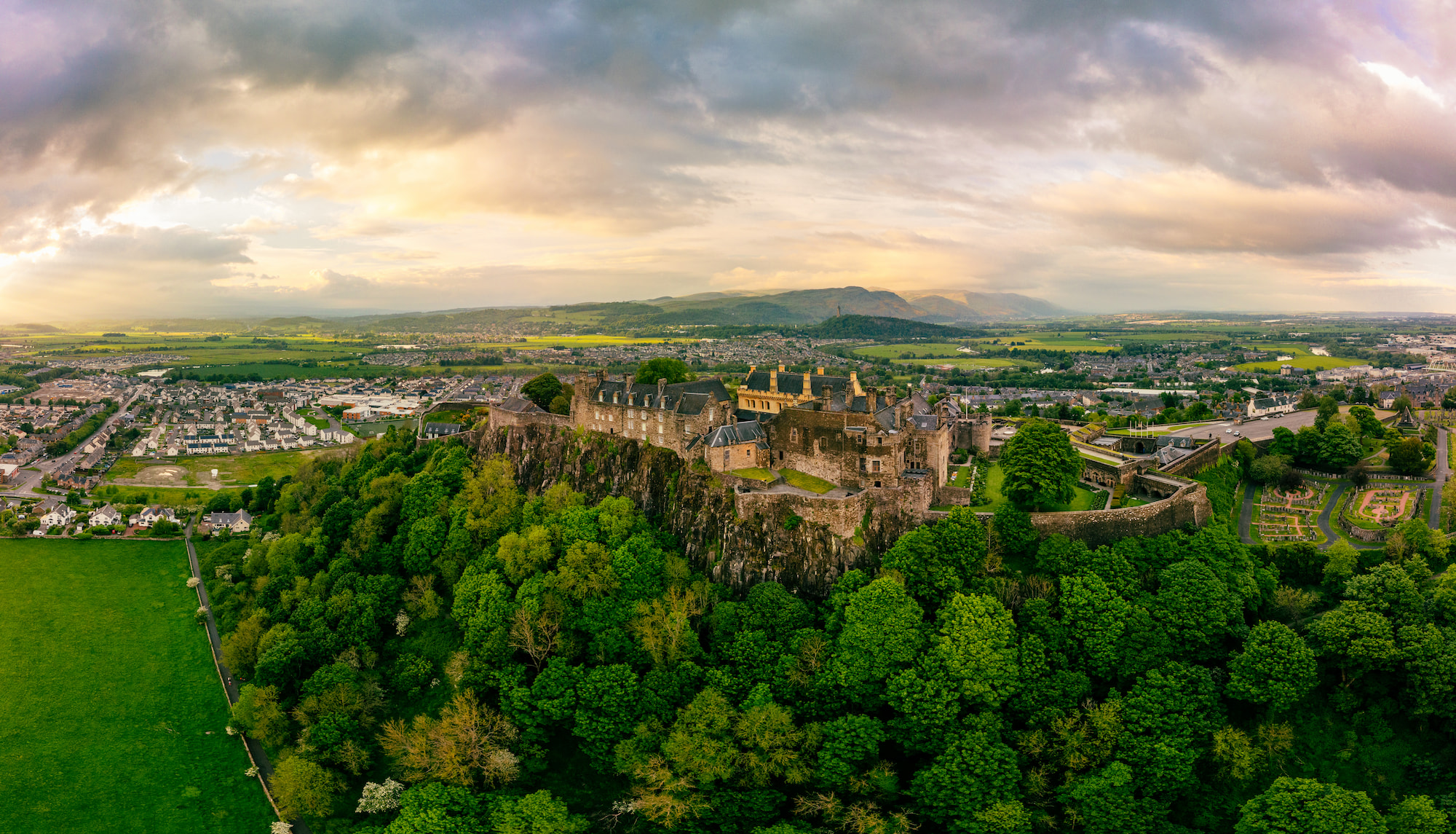 Getaway ideas for solo travellers
On a Scottish weekend getaway in Stirling, you can discover everything from ancient ruins and fern-flecked landscapes to a vibrant and bustling metropolis like Edinburgh & Glasgow. Scotland is a year-round destination, however it particularly comes alive in the long summer months. The weather is milder and you can even expect to see some sunshine!
Embrace the spirit of independence by exploring Scotland's hidden gems on your own this summer. You'll find a whole host of exciting things to do in Stirling including scaling the National Wallace Monument, stepping back in time at The Battle of Bannockburn Visitor Centre and exploring Stirling's very own castle. Glasgow is also just a 30 minute train ride away, making it the ideal day trip destination.
Romantic scottish getaway
Looking to get away with that someone special this summer? Avoid the crowds of Cornwall by opting for a summer adventure in Scotland. You'll get picturesque coastline, the very best of Scotland's larder, as well as the chance to spend some much-needed quality time with your loved one.
If a couples romantic getaway is on the cards for you and your partner, make Stirling your next port of call. Whether you're looking for action-packed activity or total relaxation, a weekend getaway to Stirling offers it all. Remember, book direct and enjoy early check in and late check out!