Relaxing Weekend Getaways in Scotland
Nurture both your mind and body this summer with a relaxing weekend getaway. Escape the hustle and bustle of your everyday routine with a peaceful day trip to the Highlands, or even a culture-filled city stay in Stirling.
If you're looking to enjoy a slower-paced staycation we definitely recommend taking a mini road trip north of Stirling. Get ready to venture through 'Rob Roy Country' on the BLiSS Trail. Here you'll be able to experience the beautiful scenery of Loch Lomond & The Trossachs National Park. If you're travelling by car make sure to explore Strathyre & St Fillians or if you're a keen cyclist, make sure to look out for the twenty specially commissioned pieces of artwork on the journey.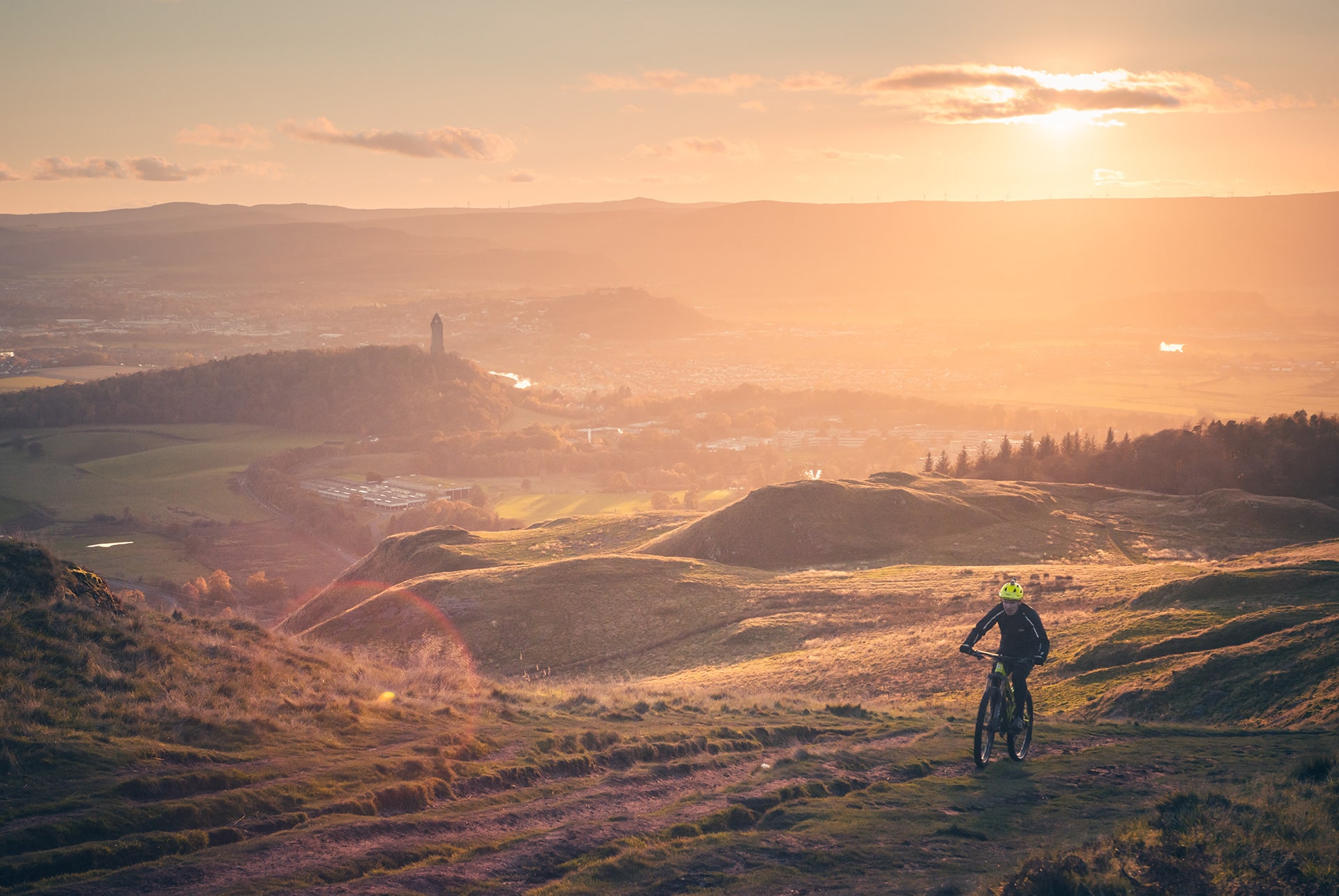 Get reacquainted with Mother Nature
Sometime there's nothing more relaxing than going for a long walk in nature. Swapping the city for lush rolling greenery and breathing in some good old country air. Taking in the surrounding scenic views will help feed the soul too. You could even venture up a Munro or try and conquer a Corbett!
If there's one thing Scotland can boast about it's the huge variety of walking routes available. You may be surprised to hear that there are hundred to uncover, but there are a special few around Stirling that we recommend visiting. The Ochils provide great scope for hillwalkers and the flanks carved by a fault provide dramatic short glens, ideal for those looking for shorter walks. As the landscape extends towards the upper reaches of the Firth and Forth, you'll witness the medieval towers that dot the horizon, as well as the unmissable town of Culross.
Make time for a museum visit
If you're planning to relax and unwind this summer with a digital detox, make sure to include a trip to Scotland's museums and galleries. Quiet and peaceful, these places offer a quiet solitude and time for reflection, allowing you to wander at your own pace. Stirling acts as the perfect base for any culture-filled days out to neighbouring Edinburgh & Glasgow.
If you'd rather take your sea legs for a stroll on your weekend getaway, then why not try out some of the watersports available at nearby Loch Lomond? Perhaps a scenic sailing trip along the loch is just what the doctor ordered? Or if you want to get the adrenaline going, a visit to Loch Morlich will provide the opportunity for gorge walking and white water rafting.